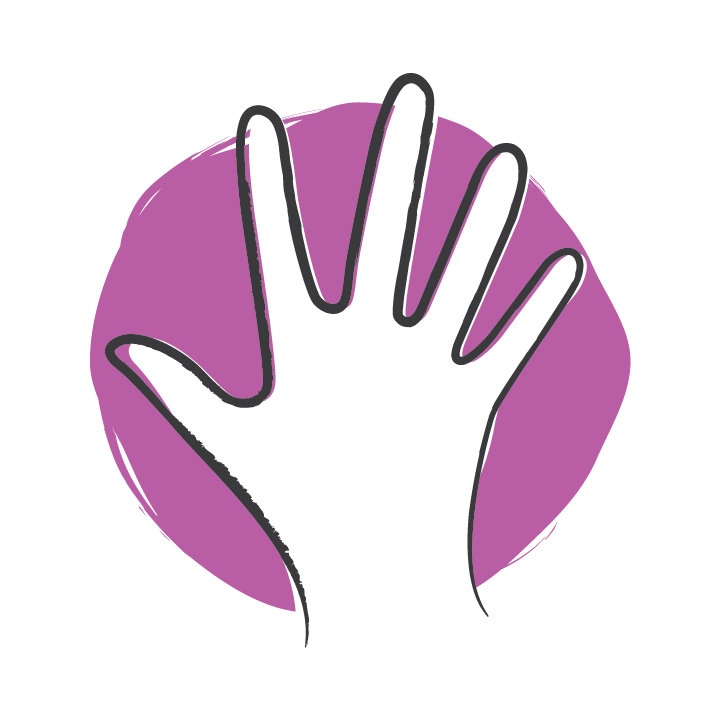 Quebec's women's centres are environments to learn how to combat violence against women
Women's centres do not provide shelter for women.
Women's centres in Quebec form a network of resources with roots in rural and urban communities. They have developed expertise in a variety of women's issues, which allows them to intervene  in several areas, one of which is the issue of violence against women.
Women's centres are open to all women and their comprehensive approach allows women to develop their own power to act on an individual and a collective basis. Women can also improve their self-esteem in learning to express their needs, their interests and their desires. 
Women's centres generally use the definitions of the Canadian Panel on Violence Against Women and the Politique québécoise sur l'intervention en matière de violence conjugale ("Quebec Intervention Policy for Cases of Domestic Violence") as references. Violence can take many forms: it can be psychological, verbal, physical, sexual or economic. It can be found in families, in couples, at work, at home, in institutions, on the street…Violence has negative effects on the lives women and their children; no matter where it originates. Women's centres believe that the statistics available only show a part of the reality of domestic violence, because they do not show any instances of violence which are suffered in silence and never reported.
Awareness and Prevention
Women's centres have developed a variety of techniques to raise awareness about domestic violence and to reach women who are isolated and need support. Some centres share newsletters or use the local television and radio stations or newspapers; others have websites and visit schools, cégeps and universities. There are also various projects, thematic events, colloquia and theatre activities organized to raise awareness of domestic violence in different areas. 
In their programs, centres offer prevention activities which can help women who feel isolated due to their experiences and make participants more conscientious of issues around domestic violence. Activities are held during special events, such as the 12 Days of Action to End Violence Against Women or the Day of Remembrance and Action on Violence against Women, where candles and white ribbons are distributed. Women's centres also hold prevention activities for young people, particularly in secondary schools.
Identification, Individualized Support, and Support Groups 
Through individualized support, support groups, telephone hotlines and coffee sessions, women's centres offer women the chance to start to identify and name violent situations, as well as to plan ways to leave those situations. They share information on the different forms of violence, the cycle of violence, and the escalation of violence. Work on self-esteem and self-affirmation is at the heart of these exchanges, which allow each woman the chance to take back power over her life. 
Counselling and Security for Women
Counselling offers support to women during the different stages that they will need to get through in order to find solutions to their problems and reorganize their lives. According to their needs, women will be supported throughout the process of seeking social services and judicial services, or they will be referred to other community resources.
Some women's centres have developed expertise in the judicial field, which allows them to help women prepare  to report their experiences to the police, prepare to speak with a prosecutor, or prepare to go to court. Some other centres can equip women to deal with issues of separation, divorce, and custody of children. There are also concrete measures to be taken in order to ensure women's security. Women's centres can also provide references for resources which are appropriate to a woman's particular situation and her needs.
Training 
Some centres are clearly identified as resource centres in the fight against violence. Social workers there have developed recognized expertise and are sought out as resources for training sessions, colloquia and other events. Some centres share their publications: pedagogical guides to intervention, videos, workshop materials, etc.
Solidarity, partnership and collaboration 
Women's centres know that collaboration is essential to change mentalities and to combat violence against women. Centres participate in working groups and community roundtables which are focused on violence on a local, regional and national level. 
Intersectional Feminist Intervention 
Intervening in violent situations experienced by women who experience multiple oppressions requires analyses and approaches which take their lived experiences into consideration, including facets of their reality which the social worker may not be familiar with. Through training, women's centres can deepen their understanding of these complex realities and, as a result, adapt their approaches to include knowledge of the intersectionality of oppression. Defending the rights of all women is incredibly important. We express our solidarity with the struggles and demands of women who experience multiple oppressions.
In order to have a Quebec which is fully engaged in ending violence against women, actions defending and promoting women's rights need to be developed further. Transforming mentalities is just one part of the equation. The approach used by women's centres leads to individual and collective consciousness which, in turn, can lead to social transformation. With and for women, women's centres across Quebec are continuing  to work to end violence and keep their mission of social change alive. 
Ensemble en action pour que ça cesse (''Let's work together to end violence!''): a publication of L'R discussing how women's centres take action in the fight to end violence against women.